Eyelid Surgery San Francisco
When someone looks at a face, the eyes are the first thing they notice. An immediate impression is made about a person's age, energy, and happiness. The eyes are also the first area of the face to show signs of aging. This is a very common complaint of men and women alike. A person may spend hundreds, even thousands, of dollars on expensive eye creams and lotions each year, which only deliver a very limited improvement at best.
In decades past, blepharoplasty procedures focused on the removal of fat as well as skin. Over time, blepharoplasty patients began looking more hollow and older in age due to the facial volume loss. Nowadays, we appreciate the importance of volume in preserving a youthful and healthy appearance. Modern blepharoplasty focuses on maintaining structural relationships, removing skin conservatively, and removing fat only when necessary.
When discussing rejuvenation of the eyes, the areas of the face surrounding the eyes should also be considered. Sagging eyebrows may necessitate a brow lift and hollow lower eyes may suggest the need for fat repositioning, facial filler, or fat grafting to the cheeks and lower eyelid-cheek junction to smooth the facial contour.
Eye Anatomy and The Aging Process
Gravity, loss of skin elasticity, and loss of tissue volume have unfavorable effects on the entire face. As the eyebrows sag the upper eyelids become heavy. The formation of redundant upper eyelid skin makes the application of makeup more difficult. Furthermore, changes in the lower face influences changes in the upper face. As the cheek pads descend with age, the nasolabial folds or "laugh lines" begin to form. These cheek pads pull away from the lower eye region creating a "tear trough" configuration or a generally hollow appearance for some patients. The fat pads around the eyes may begin to weaken, resulting in puffiness or the formation of what some patients call "bags". Redundant skin can also contribute to the formation of additional "bags" below these fat pads. The cheek contour, which was once one smooth, continuous line from the eyelash to the lip, is now broken up into two or more bulges.
Am I a candidate for blepharoplasty or eyelid surgery?
The eyes are a complex area of the face and they deserve individualized attention from a plastic surgeon who is specially trained for working on the face. When you come to our office for your in-person consultation, Dr. Chiu-Collins will listen to your concerns, perform a complete assessment of your entire facial anatomy, and formulate a plan that is unique to you.
Patients with especially irritated or dry eyes need to be evaluated carefully prior to proceeding with a blepharoplasty. If the condition is severe enough, the patient may not be a candidate for eyelid surgery. Be sure to mention your own history of dry eyes to your plastic surgeon if you are ever considering blepharoplasty.
Upper Eyelid Blepharoplasty
This is a procedure that is designed to remove the extra skin that sags and hangs over the upper eyelid. It creates a cleaner, more contoured upper eyelid. Men and women may both benefit from this procedure, and the techniques are slightly different for each sex. The technique is also slightly different for different ethnicities. When appropriate, Dr. Chiu-Collins will perform conservative trimming or repositioning of fat. Dr. Chiu-Collins also performs upper blepharoplasty in Asian patients interested in the creation or enhancement of a double lid fold.
The procedure is performed most frequently under local anesthesia. It may also be performed under IV sedation or general anesthesia, concurrently with other complementing procedures like brow lift, lower eyelid blepharoplasty, facelift, or fat transfer. Dr. Chiu-Collins often performs upper eyelid blepharoplasty in conjunction with ptosis repair, or upper eyelid surgery to improve ptosis or droopy "bedroomy" eyelids. The determination of anesthesia type is based on patient preference, health status, concurrent procedures, and cost.
Lower Eyelid Blepharoplasty
This procedure is designed to improve lower eyelid puffiness or "bags" and the appearance of the "tear trough" or nasojugal groove that often makes people appear tired or older. It also allows tightening or smoothing of the lower eyelid fat pockets to improve the eyelid and cheek contour. Dr. Chiu-Collins specializes in the transconjunctival lower eyelid approach to blepharoplasty. The incision is made on the inside of the eyelid and the vital architectural layers of the eyelid are respected and preserved. Entering the eye through a transconjunctival approach significantly reduces the risk of postoperative complications like ectropion where the lower lid turns outwards, or a shortened or malpositioned eyelid. Compared to a quicker conventional lower eyelid approach that cuts through the surface of the skin, the transconjunctival approach is well worth the reduction in complication rate and well worth the reliably aesthetic postoperative result.
This procedure is performed most frequently under IV sedation or general anesthesia however it can also be performed under local anesthesia in the right candidate. It may be performed alone, or with other complementing procedures like upper eyelid blepharoplasty, canthoplasty, brow lift, facelift, or fat transfer.
"
Dr. Lynn Chiu-Collins is exceptionally gifted and trained, has an excellent eye for facial structure, and is kind and compassionate to boot. I had been to 6 plastic surgeons in the past year to seek consultation on treatment for complications of aging and previous fat transfer to face; all these surgeons were caring and well-intentioned but Dr. Chiu-Collins was the first one to fully understand the issues AND to offer full solutions. She has a conservative, step by step approach, is confident but not pushy, and has as one of her overarching goals to NOT make you look like you had work done.
– L. R. Marin County, CA
Recovery from Blepharoplasty or Eyelid Surgery
The first 2 days are typically spent with the patient taking it easy at home. The more extensive the surgery, the more time is needed for recovery. Bruising and swelling may last for several days and most patients can return to work in 4-5 days. Soreness and swelling may be worse in the morning and are significantly reduced by sleeping with the head of the bed elevated on extra pillows. Pain relievers help with post-operative soreness.
Always A Team Approach
When you come in for your consultation, Dr. Chiu-Collins will walk you through every step of the process, from education and facial analysis to pretreatment instructions, the treatment itself, and what to expect afterward.
Eyelid Surgery or Blepharoplasty Cost
The overall cost of eyelid surgery or blepharoplasty is affected by anesthesia fees, hospital fees, post-surgery garments, and medications. Price is also impacted by medical tests, surgeon's fees, and the exact techniques employed.
Schedule a Consultation
If you're interested in learning more about Eyelid Surgery or Blepharoplasty, call or email Union Square Facial Plastic Surgery for a consultation: 415-702-3000, [email protected]
Related Blog Posts
Upper Eyelid Blepharoplasty San Francisco
If you unhappy with the appearance of your upper eyelids due to ptosis or natural aging that has caused excess wrinkles or sagging of the eyelids… Read More
Lower Eyelid Surgery San Francisco
If you have lower eyelid bags, puffiness, or dark circles you may feel like the face you're greeting the world with is looking more… Read More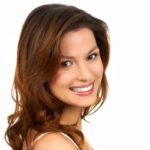 Eyelid Lift San Francisco
Eyelid Lift surgery, also called blepharoplasty, is a procedure performed to improve the appearance of the upper and/or lower eyelids… Read More